How to Order and Pay for Pofokes Pizzas
How this Operation ... Operates!
My "Default" batch of dough will make 30 pies. That is where I start each day. About 1/2 the time I sell out. I HATE waste, so I try not to "overmake" my pizza dough.
If I have extra ADVANCE orders, I will prepare additional dough to take care of them.
It ONLY takes 1 - 2 minutes in my wood-fired oven for your pizza to cook. It will take about the same amount of time to stretch your dough and top your pie, so there you've got about 5 minutes.
My pies cook ONE AT A TIME, so I can cook about 12 -15 per hour, depending upon complexity and advance warning of order.
Order in Person
You may order when you arrive at the tent.
Text in Your Order in Advance (If for same Day)
You may ext your order in advance @ 360-775-9162.
If it is your first time to order, please give me your NAME so I can add you to my contacts.
Please give details of your pizza(s) order and WHEN you want to pick them up.
Please call to confirm that I received your text AFTER you have sent it. THANKS!
Give me a minute or two and I'll confirm your order.
CASH PAYMENTS ARE
PREFERRED
I prefer cash for two very simple reasons:
Taking Cash is FASTER (saves me time)
Taking Cash is CHEAPER (saves me money)
This is why I always give a free beverage or ice cream treat for each regularly priced pizza purchased with cash.

You May Pay with a Credit or Debit Card
I can accept credit/debit card payments using my phone / pc app.
You may pay with the PayPal QR code, just scan the code on the counter or at the bottom of this page.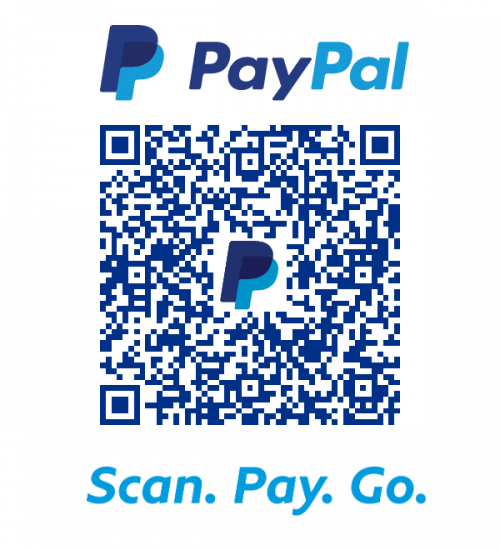 OPEN 11AM - 6PM M-F
OR UNTIL SOLD OUT!