Indoor and Outdoor Dining and Take Out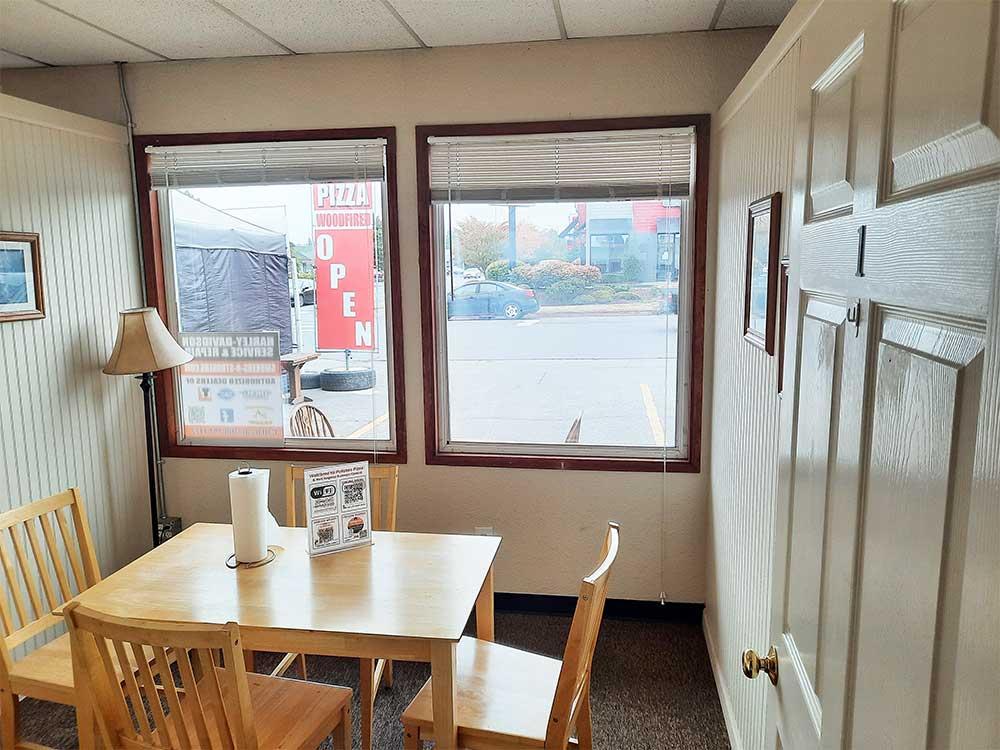 Indoor Dining at Pofokes Woodfired Pizza in Port Angeles
Pofokes Pizza in Port Angeles provides Indoor Dining, Outdoor Dining and Take Out.
Order your pizza at the tent and please come and pick it up at the tent as well.
Indoor Dining
We have 3 rooms available for indoor, private dining. Each will accommodate up to 6 persons.
They are rooms numbered 1 through 3 in the front side of the building - indoors.
The first room (Room #1) is pictured above.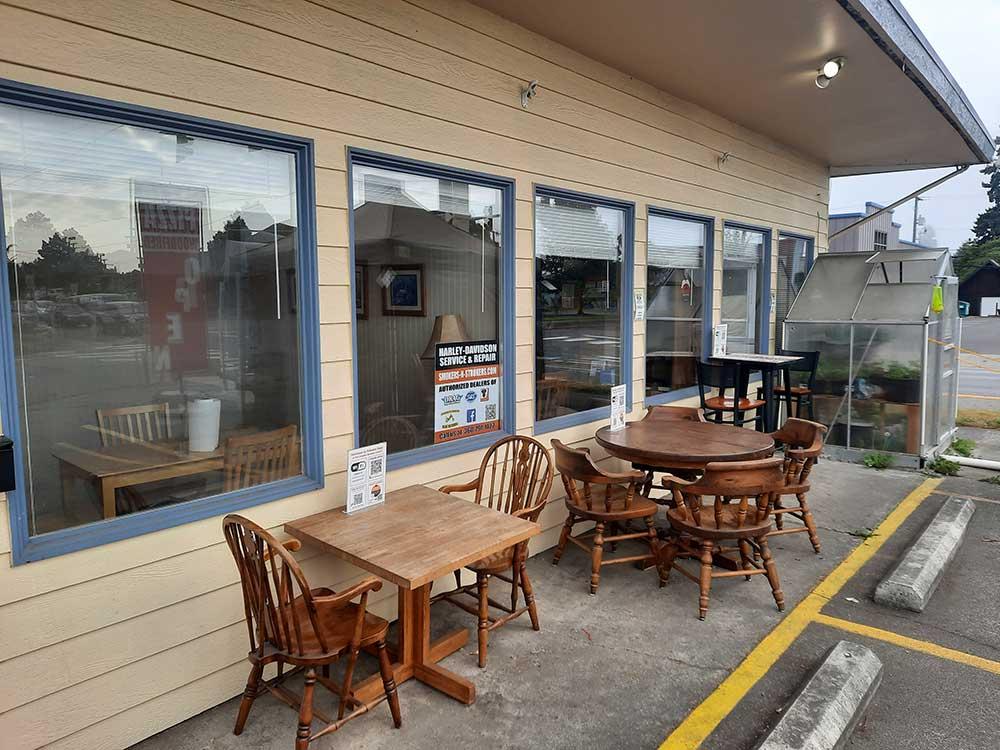 Outdoor Dining
We have 5 tables of various sizes available for outdoor dining.  Each will accommodate up to 6 persons. 
If the weather makes outdoor seating uncomfortable, or if the noise from the road is too much for you, then consider sitting indoors.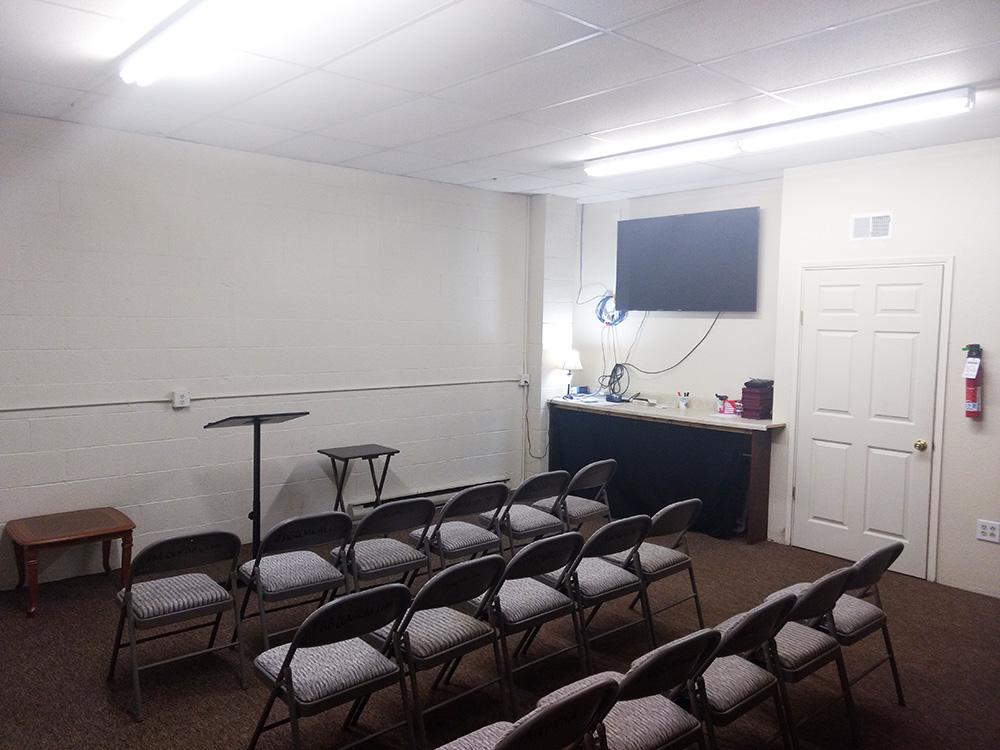 Our Party Room
We also have a party room available for larger groups, private parties and overflow seating if needed.  It will accommodate up to 26 persons at banquet style tables.
The picture above shows a seating configuration for conference style seating with multi-media.
Rent This Room for Your Private Party
This room is available to rent for your private party for Pofokes Pizza.