Pizza by the Slice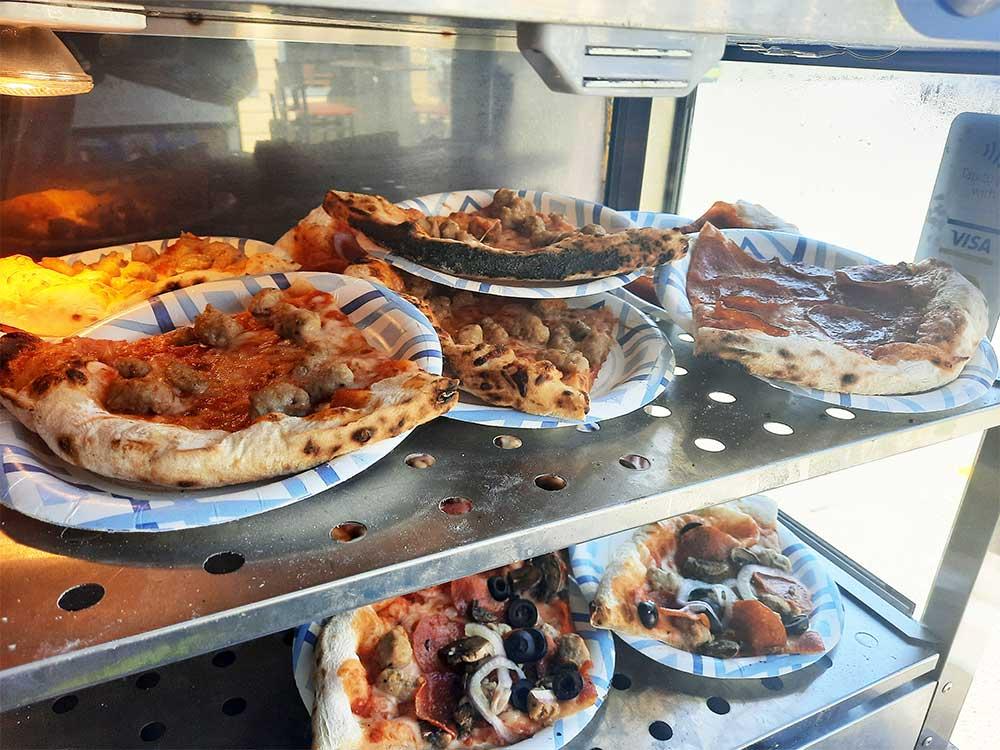 Yes! Pizza by the Slice
I keep slices of Pepperoni, Italian Sausage and Cheese ready during the busiest of hours. If you want a slice and I am out, I can bake up a pizza and sell you a slice for $5 anytime.
Pepperoni, Italian Sausage or Cheese
If you want something different, I may be able to accommodate your request. Just ask.
Get a BIG SLICE (size of 2 regular slices) for $5 CASH ONLY & get a free beverage or ice cream, too!
Beverage Choices: (soft drinks are chilled in cans)
Bottled Water
Coke
Diet Coke
Dr. Pepper
Mountain Dew
Sprite
A&W Root Beer
Lime Flavored Sparkling Water (no sugar)
Lemon Flavored Sparkling Water (no sugar)
Grapefruit Flavored Sparkling Water (no sugar)
Nestle Ice Creams
Ice Cream Bars (vanilla and chocolate cookie dipped)
Ice Cream Sandwiches (chocolate cookie and vanilla)
Ice Cream Drumsticks [sugar cones] (chocolate or vanilla)
Want a Complete Perfect Pie?
Takes about 5 minutes per pie from order to complete cooking
Starts at just $15
Pay with Cash and get a FREE beverage or Ice Cream
Credit / Debit Cards accepted
OPEN 11AM - 6PM M-F
OR UNTIL SOLD OUT!