PLEASE DO NOT MAKE AN ADVANCE PAYMENT
UNTIL I HAVE CONFIRMED
THAT I CAN FULFILL YOUR REQUEST.
I will confirm via phone, text message and/or email.
Pay BIGFOOT MARKETING using CardPointe
Pofokes Pizza is a subsidiary of Bigfoot Marketing. Pre-payment is not be required for single pizza orders, (for two or more pizzas it is).
Pre-paying will save me time and you will result in FREE stuff for you! You'll get a free beverage or ice cream for each pizza you order if you do. (Just like paying in cash at the tent).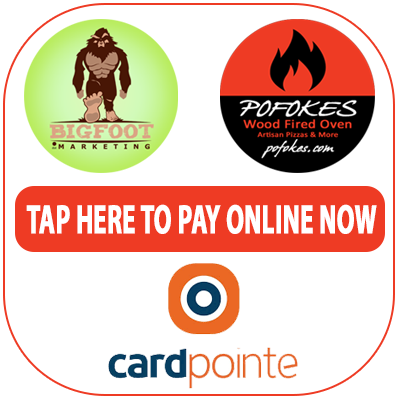 OPEN 11AM - 6PM M-F
OR UNTIL SOLD OUT!