Port Angeles Artisan Outdoor Wood-fired Pizza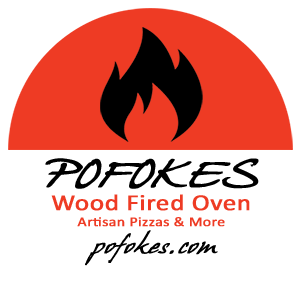 Looking for Port Angeles Artisan, Outdoor Wood-fired Pizza?
Pofokes Pizza (pofokes.com) is a small-batch Port Angeles Street Food vendor, located in the Pofokes shed on the south side of Port Angeles Business Central.
Port Angeles Business Central is on the southwest corner of Front Street and Race Street (across the street from Jack in the Box.
View and/or Download the Online Menu
The Pofokes Pizza menu includes the traditional standard Italian pies as well as some of my own creations that are sure to make your tongue slap your brain!
Pizza Dough Prepared Fresh Daily
I use the Italian Neapolitan Pizza standard 00 flour with a 70% hydration that results in that strong, thin inside crust with the nice, charred and puffy edges that can only be achieved by pizzas prepared and baked in a traditional, wood-fired pizza oven.
Pizzas take 60 - 90 seconds to bake.
Daily Standards and Daily Special
Currently, I bake these daily: the Napoletana Marinara, Napoletana Margherita, a Pepperoni and an Italian Sausage. Each day, I also bake one of my own specialty pizzas. Custom orders are also available for an additional fee.
The Historie of Pizza
Pizza was a "po fokes" food.
Pizza is now a type of bread and tomato dish, often served with cheese. However, until the late ninettenth or early twentieth century, the dish was sweet, not savory, and earlier versions which were savory more resembled the flat breads now known as schiacciata.

Pellegrino Artusi's classic early twentieth century cookbook, La Scienza in Cucina E L'arte Di Mangiar Bene gives three recipes for pizza, all of which are sweet ... Source: Wikipedia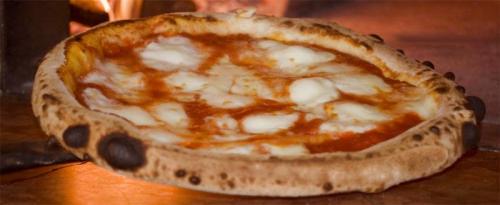 Pizza Napoletana Marinara
12" pizza dough
marinara sauce
pinch of sea salt
pinch of oregono
fresh, chopped garlic
extra virgin olive oil
Pizza Napoletana Margherita
12" pizza dough
marinara sauce
pinch of sea salt
fresh mozzarella
fresh basil leaves
extra virgin olive oil
Food Workers Permits Washington