Gyro Pizza
The Pofokes Gyro Pizza takes the traditional Greek gyro, partially deconstructs it and puts it back together again as a delicious pie!
Starting with a base of my own tzatziki sauce creation, I shave some garlic onto the pie, add a generous serving of Greek gyro meat (beef/lamb mix), thinly sliced onions and cucumbers and freshly sliced tomatoes. We introduce this to our 900° wood-fired oven and it cooks in a couple of minutes.
We lovingly extract this delicious pie and top it with my fresh tzatziki.
This one will make your tongue slap your brain over and over again.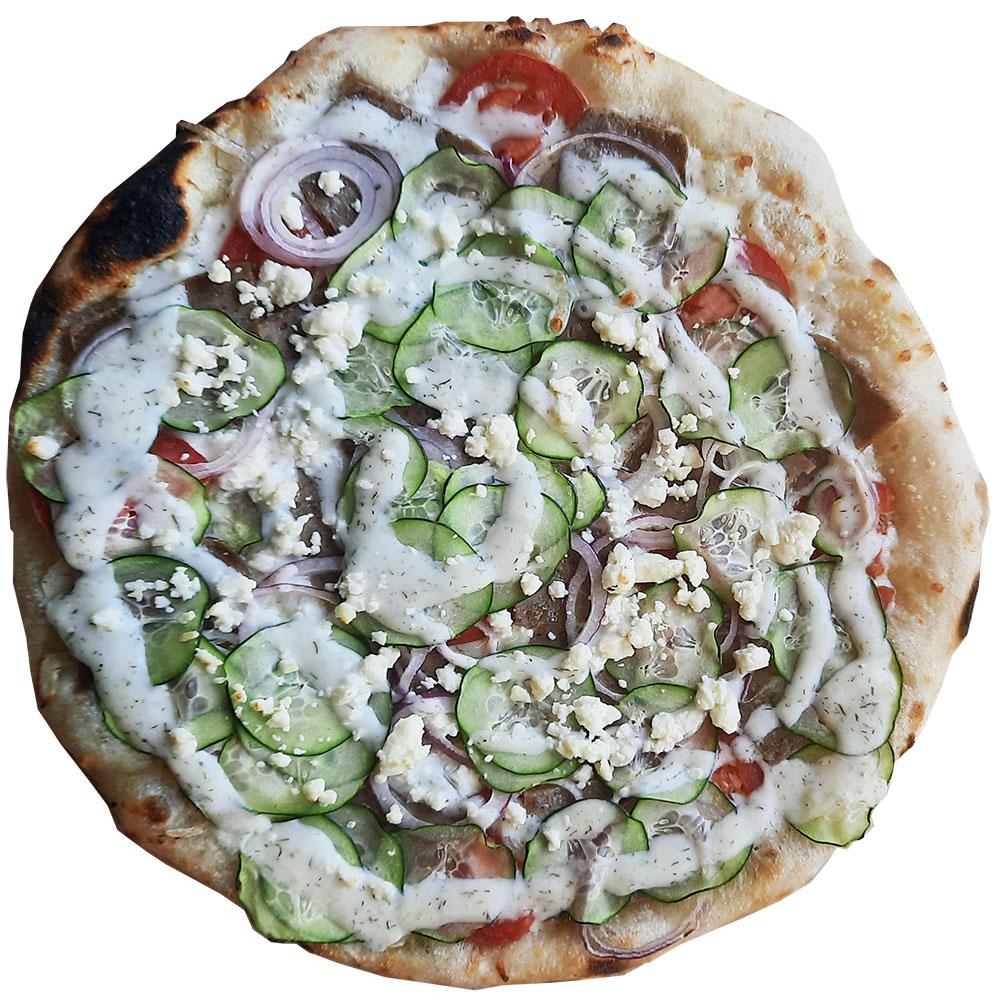 OPEN 11AM - 6PM M-F
OR UNTIL SOLD OUT!