Private Dining in Port Angeles
Private Dining in Port Angeles
There is Private Dining in Port Angeles for groups of up to 12 persons.
Pofokes Pizza rents space from Port Angeles Business Central and has made arrangements to utilize its open office spaces to accommodate a semi-private dining experience for customers of Pofokes Pizza.
We have three private rooms available.
You may request upon arrival, but we recommend that you reserve your room in advance.
Rooms are available between 11 am and 7 pm Tuesday through Sunday and additional hours and more space is available via prior arrangements with us.
Rates
Private Dining Rooms accommodate 4 to twelve persons.
1/2 hour minimum is $10
A full hour is $20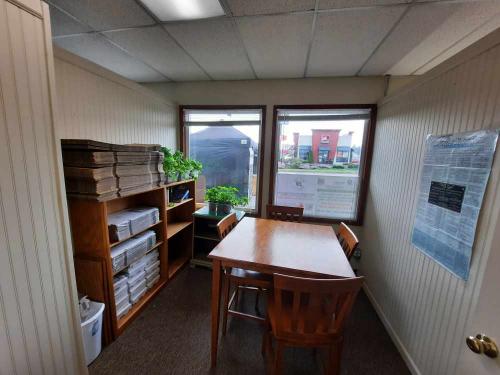 Private Dining Room #2
4 persons
Up to 6 with extra chairs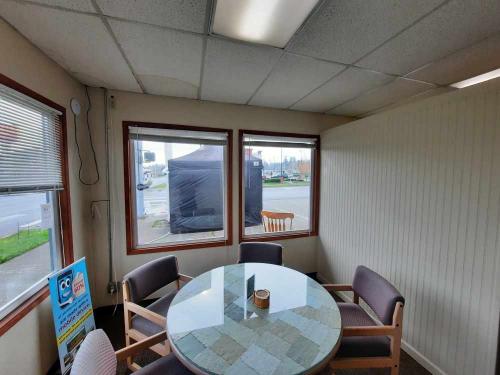 Private Dining Room #3
5 persons
Up to 8 with extra chairs