Courage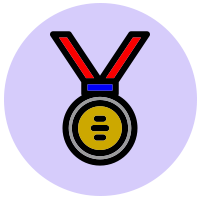 YES! You May Use this "Courage" Offer
TODAY

!

Quote or read back any of the statements below to me at the tent and you'll receive a $5 off any pizza.
Can't combine with other discounts.
Does NOT apply to individual slices.
Limit $5 off per visit.
Courage results when one's convictions are bigger than one's fears.
The opposite of courage is not cowardice, it is conformity. Even a dead fish can go with the flow.
The secret to happiness is freedom ... and the secret to freedom is courage.
Courage is not the absence of fear.  Courage is doing what you know you should in spite of fear.
Have not I commanded thee? Be strong and of a good courage; be not afraid, neither be thou dismayed: for the Lord thy God is with thee whithersoever thou goest.
Joshua 1:9
Courage is contagious. When a brave man takes a stand, the spines of others are often stiffened.
Courage is what it takes to stand up and speak; courage is also what it takes to sit down and listen.
He is courageous who endures and fears the right thing, for the right motive, in the right way and at the right times.
For God hath not given us the spirit of fear; but of power, and of love, and of a sound mind.
2 Timothy 1:7
With courage you will dare to take risks, have the strength to be compassionate, and the wisdom to be humble. Courage is the foundation of integrity.
Wait on the Lord: be of good courage, and he shall strengthen thine heart: wait, I say, on the Lord.
Psalm 27:14
Courage doesn't mean you don't get afraid. Courage means you don't let fear stop you.
OPEN 11AM - 6PM M-F
OR UNTIL SOLD OUT!