Five Dollar Super Slice Fast Meal Deal
$5 Including Tax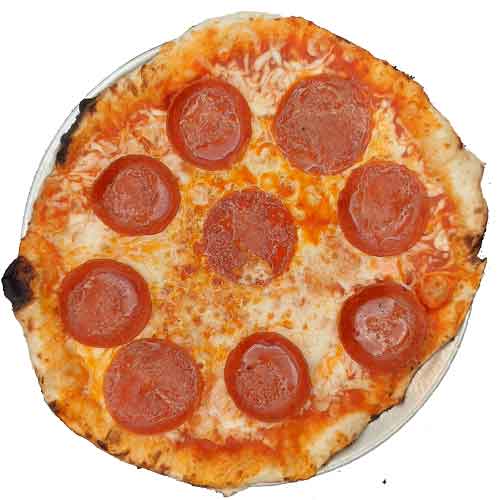 The Five Dollar Super Slice Fast Meal Deal is a double-size pizza slice (1/4 of a 14" pie).
I will usually have following slices available during peak times daily:
Cheese
Pepperoni
Italian Sausage
You get a slice and a cold, canned soda for $5 including tax.
If I am sold out, I can quickly bake a fresh pizza in about 5 minutes if there are no orders ahead of you, and I will be happy to sell you a slice.
If you want anything other than cheese, pepperoni or Italian sausage, you will need to order a full pie.
One-topper pies (cheese, pepperoni, Italian sausage, ham or any single vegetable (with sauce and cheese, of course) are $15 including tax and will take about 5 minutes from order and payment until you have it in your hands.