The Herbivore (Vegan Pizza NO Animal Products)
$20 Including Tax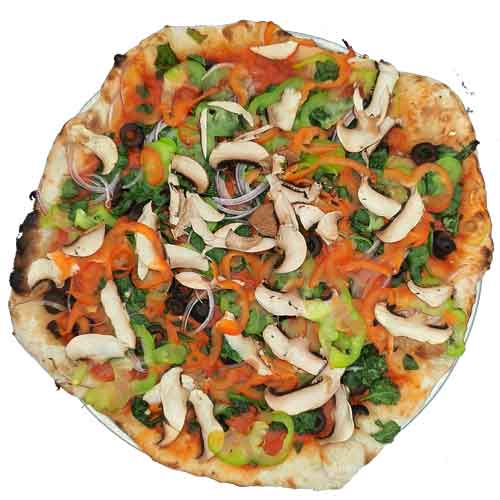 The Herbivore (Vegan Pizza NO Animal Products - A VEGAN PIZZA)
Are you on a strict VEGAN diet? This one is for you!
The POFOKES Herbivore Pizza Pie includes the following:
sourdough crust
marinara sauce (red pizza sauce base)
shaved garlic

NO CHEESE

NO MEAT

five common veggies (suggested is below)

spinach
mushrooms
onion
black olives
green bell peppers
Note: other veggies are available to substitute and/or add, but may cost more ...