The POFOKES Peasant Pizza Pie
$10 Including Tax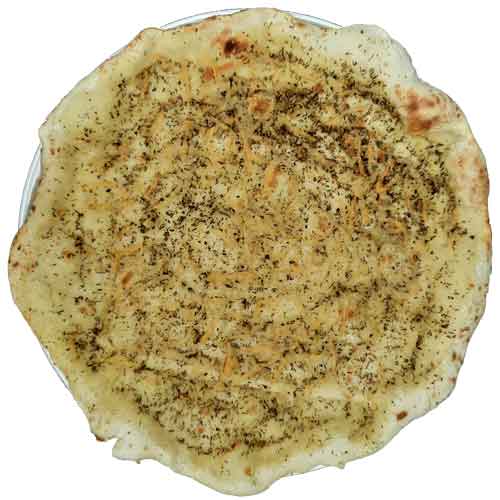 The POFOKES Peasant Pizza Pie includes the following:
sourdough crust
extra virgin olive oil
Italian herb blend
sprinkle of parmesan cheese
sea salt
If it is TOO Peasant for you ...
Add marinara sauce for $2
Eat this pie and experience what the first pizza eaters did.  A warm, flat bread, fresh out of probably a portable wood-fired oven, pulled on a cart.
The only difference is you don't have to go forage for your own herbs or use your own olive oil or sea salt ... it comes with it.  I couldn't resist just a bit of parmesan cheese, but they probably didn't have that, either.

How to Eat It
Fold it in half to a 1/2 circle and then fold it in half again to a 1/4 circle and start at the point.